Happy days and quiet nights!

93% of parents said Breaze helps.
Vapour Oil suitable from 2 years. Balm and pillowcase suitable from 3 months.
★★★★★

"My daughter wakes up happy, clear headed and without having used a whole box of tissues throughout the night. Absolutely brilliant!"

Emma K.

on Trustpilot
★★★★★

Able to sleep better, wake without a stuffed up nose. She can enjoy the outside more than usual.

Thank you!

Sally R.

on Trustpilot
★★★★★

Incredible. Within 48 hours, gone are the itchy eyes, stuffy nose & dry throat. My daughter & I have been sleeping like babies! Thank you!

Ursula O.

on Trustpilot
★★★★★

I tried it out of desperation - I was very sceptical. It is magic! My son can finally breathe at night and sleep, he can go outside again and we love it.

Mrs Powell

on Trustpilot
★★★★★

"I was surprised at the difference in my daughter... it has dramatically reduced the symptoms, so life is so much better for her."

Vici Scott

on Trustpilot
★★★★★

"Had a remarkable, and immediate, effect on our eldest son. He is now sleeping soundly and no longer wakes up with streaming eyes and extremely blocked up."

Dean Facer

on Trustpilot
★★★★★

"The balm lasts for a full school day and has kept him breathing easy during sports day! We use the oil at night in his room to help him sleep."

Rachel Spain

on Trustpilot
Ordered the pillowcases for my 12yr old grandson. They are amazing he said the 1st night he had slept so much better and he can breathe!!

Joy Fish

on Trustpilot
★★★★★

What a game changer! Thank god we've found you. The pillowcases, turned my 6 year olds eyes from swollen shut to normal overnight. The drops on a tissue made sure he was able to function during the day at school.

Frances Worrell

on Trustpilot
Easy to use, as often as you like.
A few drops of vapour oil on a special hankie (or soft toy). A little balm around tickly nostrils - and a fragrance releasing pillowcase for nighttime. Breaze is not a medicine, so older children can simply pop our vapour oil and balm right into their school bag.
Our pillowcases go under a regular pillowcase. Restless heads release the fragrance throughout the night, helping them (and you) get a good night's sleep!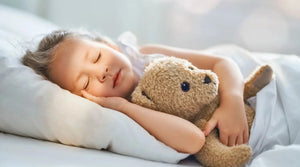 Our Story
Our founder Sam first blended oils in 2013 for her then teenage son to use during his GCSE exams.
Read more