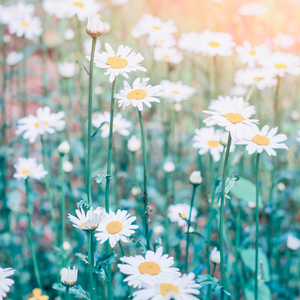 Hay fever? Breathe easier, sleep better, naturally.
Rated 5-star or 4-star in over 600 verified reviews on Trustpilot
"No more waking up with a stuffy nose"

Christine

on Trustpilot
"Stopped sneezing, eye redness and nose itching much reduced."

Sara Cavalier

on Trustpilot
"Great products, really helped with my hay fever"

Heidi H

on Trustpilot
"Turned my 6 year olds eyes from swollen shut to normal overnight."

Frances

on Trustpilot
"Instant relief, cannot thank you enough for these products."

Tasha

on Trustpilot
''Improved so much since using pillowcases and vapour oil."

Alexandra Morris

on Trustpilot
"It virtually stopped my hay fever and dust allergy in its tracks"

Gini W

on Trustpilot
"Really prevented a blocked stuffy nose during recent high pollen."

Sonia

on Trustpilot
"It's helped massively and what's more, it smells divine."

Helen Cooper

on Trustpilot
Over 85% said Breaze helps them to breathe easier and sleep better*
Why Breaze?
Natural support 24/7
Drug-free, no drowsy side-effects,
Daytime - vapour oil and balm
At night - motion sensitive pillowcase releases therapeutic essential oils through the night
Suitable for children from 3 months
Same day despatch on all orders before 3pm
Read more about the aroma therapeutic properties of our ingredients
Instant. Easy to Use. 24/7.
Daytime Dual Action
Inhale a few drops of Breaze vapour oil on a tissue or hankie, to support clear, easier breathing. Use as often as needed. You can also use the oil in a diffuser.
Use Breaze Barrier Balm around the nostrils to help to trap irritiants before they get up your nose + releases calming essential oil aromas for easier, clearer breathing.
Shop Now
Sleep better. Wake up happy.
Pop a Breaze Pillowcase under your regular pillowcase and get ready to breathe easier, snore less and sleep better.
To ensure the therapeutic aromas last, our pillowcases are treated with a clever motion sensitive formulation. If you are restless at night it will simply release more of the calming fragrance.
Shop Now
Made with love in the UK
We're proud to make all our products in our small Lincolnshire factory, making choices that are sustainable - from our ingredients to our packaging.
Our founder Sam Fells first blended essential oils at her kitchen to help her teenage son with his hay fever during his GCSEs. 10 years on and that unique formula has since helped thousands through the seasons... more
Read Theo's Story