Helping Hay Fever. Naturally.
100% Natural. Non-Drowsy. Drug-Free. And... 87% say Breaze helps!
★★★★★

I have suffered with allergies all of my life which has got steadily worse as I have got older.

I cannot believe in just 2 days my constantly blocked and itchy nose is no longer blocked and nor do I feel awful because I haven't slept.

Keith on Trustpilot
★★★★★

I recommend Breaze to everyone. I used the barrier balm whilst out hiking and it worked, I wasn't ill after walking in woods and fields, I can be bad for 2 days after, I also like the oil, helps me breathe.

Susan on Trustpilot
★★★★★

I'm finally free of antihistamines!!
I always take the natural approach and my worsening hay fever caused regular migraines, after only a day I woke up feeling refreshed and better than I had in years!! I can't recommend enough. I'm blessed to have found these products.

Dionne on Trustpilot
★★★★★

Incredible. Within 48 hours of using the pillowcase and drops, gone are the itchy eyes, stuffy nose and dry throat. My daughter and I have been sleeping like babies!

No more antihistamines, eye drops and nasal sprays, hurrah!

Ursula on Trustpilot
★★★★★

I've suffered with hayfever for 42 years, so many meds which I've hated taking. Breaze is an incredible natural product that 100% has helped me stop taking meds. I can't thank enough!

Michelle on Trustpilot
Nature is powerful
Our vapour oil, barrier balm and pillowcases contain a unique blend of 10 essential oils. Each has natural anithistamine or anti-inflammtory properties to soothe itchy, irritated airways for easier breathing - day & night.
During the day
You can use as much or as little as you need... because it's natural.
Inhale the vapours, on a tissue or hankie. Use in a diffuser, in an office, or bedroom before bed. Like any essential oil drop a little into a bath, or as you shampoo. It smells wonderful too.

The barrier balm is dual action, preventing allergens from getting up the nose, whilst releasing the same soothing fragrance.
Our pillowcases sit beneath your linen pillowcase. Motion sensitive, the micro encapsulated Breaze fragrance is released by restless heads - helping to keep stuffy, itchy airways clear, for a better night's sleep.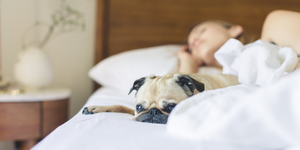 The Science
Each ingredient has been shown in studies to have natural anithistamine, anti-inflammatory or decongestant properties. In an independent study by the University of Lincoln, Breaze was shown to be significantly more effective at easing symptoms vs a control.
Sustainable & Kind
We are proud to make all our products in our small Lincolnshire factory, making choices that are sustainable - from our ingredients to our packaging.
Read more