Is hay fever keeping them awake?
Blocked, stuffy, runny noses, sneezing, itchy nose & eyes are all common signs of hay fever. If it's not a cold then it's probably hay fever - pollen is in the air!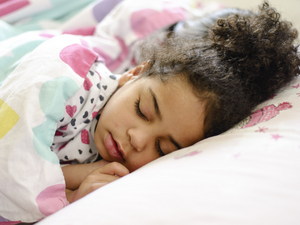 How Breaze pillowcases work
Infused with a blend of 10 powerful essential oils Breaze pillowcases help to clear and calm stuffy, itchy noses and eyes irritated by pollen, dust or pets.
Motion-sensitive, restless heads release the fragrance which includes natural antihistamine and natural decongestant, working all through the night for a better night's sleep. Zzzz.
100% natural | Suitable from 3 months
Wake up happy and enjoy the outdoors with our Dual Action Barrier Balm & Vapour Oil.
What do other parent's say...
★★★★★

They have had a remarkable, and immediate, effect on our eldest son. He is now sleeping soundly, no longer wakes up with streaming eyes and extremely blocked up.

Dean Facer

on Trustpilot
Fantastic, son woke up first time in 2 months not being blocked up and had full night sleep because he could breathe! Not overpowering and felt comfortable knowing it's natural.

Gemma

on Trustpilot
★★★★★

After just one night of sleeping with the pillow case and using balm and oil when out, my daughter stopped sneezing and the eye redness and nose itching was very much reduced too... couldn't believe it, but it did.

Sara Cavalier

on Trustpilot
★★★★★

Within 48 hours of using the pillowcase, gone are the itchy eyes, stuffy nose and dry throat. My daughter and I have been sleeping like babies!

Ursula

on Trustpilot
★★★★★

Son's hayfever symptoms have improved so much since using pillow cases and drops. Brilliant products highly recommended!

Alexandra Morris

on Trustpilot
My teenage son was really struggling, it's helped massively and what's more, it smells divine. So glad we decided to give it a try.

Helen Cooper

on Trustpilot
★★★★★

We bought for our 4year old ... the pillowcases have been amazing and he sleeps much better now.
The balm is also very good, I have also been using that for my allergy.

David

on Trustpilot
★★★★★

I was surprised at the difference in my daughter, it has dramatically reduced the symptoms so life is so much better for her. So glad we found your website.

Vici Scott

on Trustpilot
★★★★★

As soon as we opened the package a calm enveloped our home. Lily responded extremely well to the pillow cases, her coughing fits dropped and she has not had a sicky episode since we received them. Even the whole household slept well that first night. I cannot express what a difference the products have made and we are very thankful.

Jamie Green

on Trustpilot
24/7 relief that's 100% natural.
All Breaze products are suitable for children 2+. Pillowcases & Barrier Balm are both suitable from 3 months.
Nature is powerful
Over 85% of customers in 2022 said Breaze helps. Breaze is Rated Excellent on Trustpilot.
Sustainable & Kind
We are proud to make all our products in our Lincolnshire factory, natural and sustainable - from ingredients to packaging.
Founder Sam first blended essential oils at her kitchen table to help her teenage son during his GCSEs
Read Sam's Story